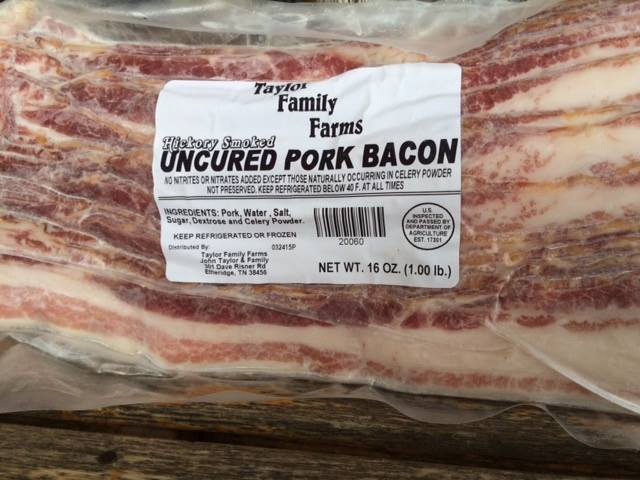 Bacon 1 lb.
SKU 00009
Product Details
Pickup/Delivery Options
You can pick up your order at our farm store near Ethridge, Tennessee, or at one of our pre-arranged pickup locations as available. Please call for all delivery options (931)-424-5089.
Non-GMO Bacon: Our bacon is seasoned and hickory smoked to taste just right. Ingredients: Salt, sugar, dextrose and celery powder.
Save this product for later