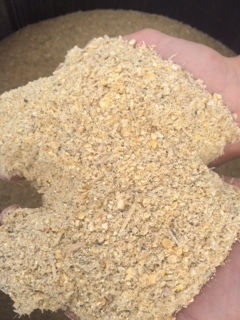 Non-GMO Multispecies Feed
SKU 00112
Product Details
From cattle, to goats and sheep, this multi-purpose feed suits the needs of many animals. At apx. 14% protein (we make no guarantees on protein content) it will fill in what's missing in your animals diet!
Ingredients are: Ingredients: Non-gmo Corn, Non-GMO Roasted soybeans, Expeller pressed Non-gmo soybean meal, Oats, Non-gmo Alfalfa Hay, Fertrell Dairy #3 (great for milk cows & goats) or , Fertrell Graziers Choice Mineral & liquid molasses. (This feed can also be used as beef grower/finisher.)
When placing order for this feed, please specify what you'll be feeding so we can make the proper ration.
Save this product for later