TAYLOR FAMILY FARM DELIVERY SCHEDULE - 2020/2021
Nashville TN Area every other Thursdays – 3% delivery charge
Jan 14th & 28th, Feb 11th & 25th, Mar 11th & 25th, Apr 8th & 22nd, May 6th & 20th, June 3rd & 17th, July 1st, 15th, & 29th, Aug 12th & 26th,Sep 9th & 23rd, Oct 7th & 21st, Nov 4th & 18th, Dec 2nd, 16th & 30th
______________________________________________________________________________
Florence Alabama every other Thursdays – 3% delivery charge
Feb 4th & 18th, Mar 4th & 18th, Apr 1st, 15th & 29th, May 13th & 27th, June 10 & 24th, July 8th & 22nd, Aug 5th &19th, Sep 2nd,16th & 30th, Oct 14th & 28th, Nov 11th, Dec 9th & 23rd.
**Some dates aren't on Thursday due to holidays.**
_______________________________________________________________________________
Columbia TN every Wednesday 1-4 pm – 3% delivery charge
_______________________________________________________________________________
*Local Delivery, please contact us to set up arrangements BEFORE PLACING ORDER. 5% delivery charge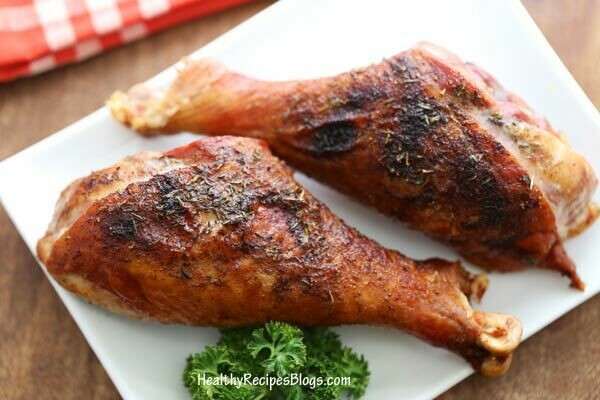 Turkey Drumsticks
SKU 03149
Product Details
Drumsticks from our pastured turkeys! We really enjoy these, the flavor is amazing. This recipe is a HIT!!



Turkey Dumpling Soup
2-3 turkey drumsticks
6 cups chicken broth
6 cups water
2 celery ribs, cut into 1-inch slices
1 medium carrot, cut into 1-inch slices
1 tablespoon poultry seasoning
1 bay leaf
1/2 teaspoon salt
1/2 teaspoon pepper

SOUP INGREDIENTS:

1 medium onion, chopped
2 celery ribs, chopped
2 medium carrots, sliced
1 cup fresh or frozen cut green beans
1 package (10 ounces) frozen corn
1 package (10 ounces) frozen peas
2 cups biscuit/baking mix: 2 cups plain flour, 1 Tbsp baking powder, 1 tsp Himalayan or sea salt, 2 Tbsp butter. Mix flour, powder and salt. Work in butter with fork or pastry blender.
2/3 cup milk
Directions
In a stock pot, combine the first nine ingredients. Bring to a boil. Reduce heat; cover and simmer for 3 hours.
Remove meat and set aside 4 cups for soup (refrigerate any remaining meat for another use); discard bones. Cut meat into bite-size pieces. Strain broth, discarding vegetables and bay leaf.
Return broth to pan; add the onion, celery, carrots and beans. Bring to a boil. Reduce heat; cover and simmer for 10 minutes or until vegetables are tender. Add corn, peas and reserved turkey. Bring to a boil; reduce heat.
Combine biscuit mix and milk. Drop by teaspoonfuls into simmering broth. Cover and simmer for 10 minutes or until a toothpick inserted in a dumpling comes out clean (do not lift the cover while simmering).
Nutrition Facts
1 cup: 185 calories, 5g fat (1g saturated fat), 30mg cholesterol, 724mg sodium, 19g carbohydrate (4g sugars, 2g fiber), 14g protein.
Save this product for later