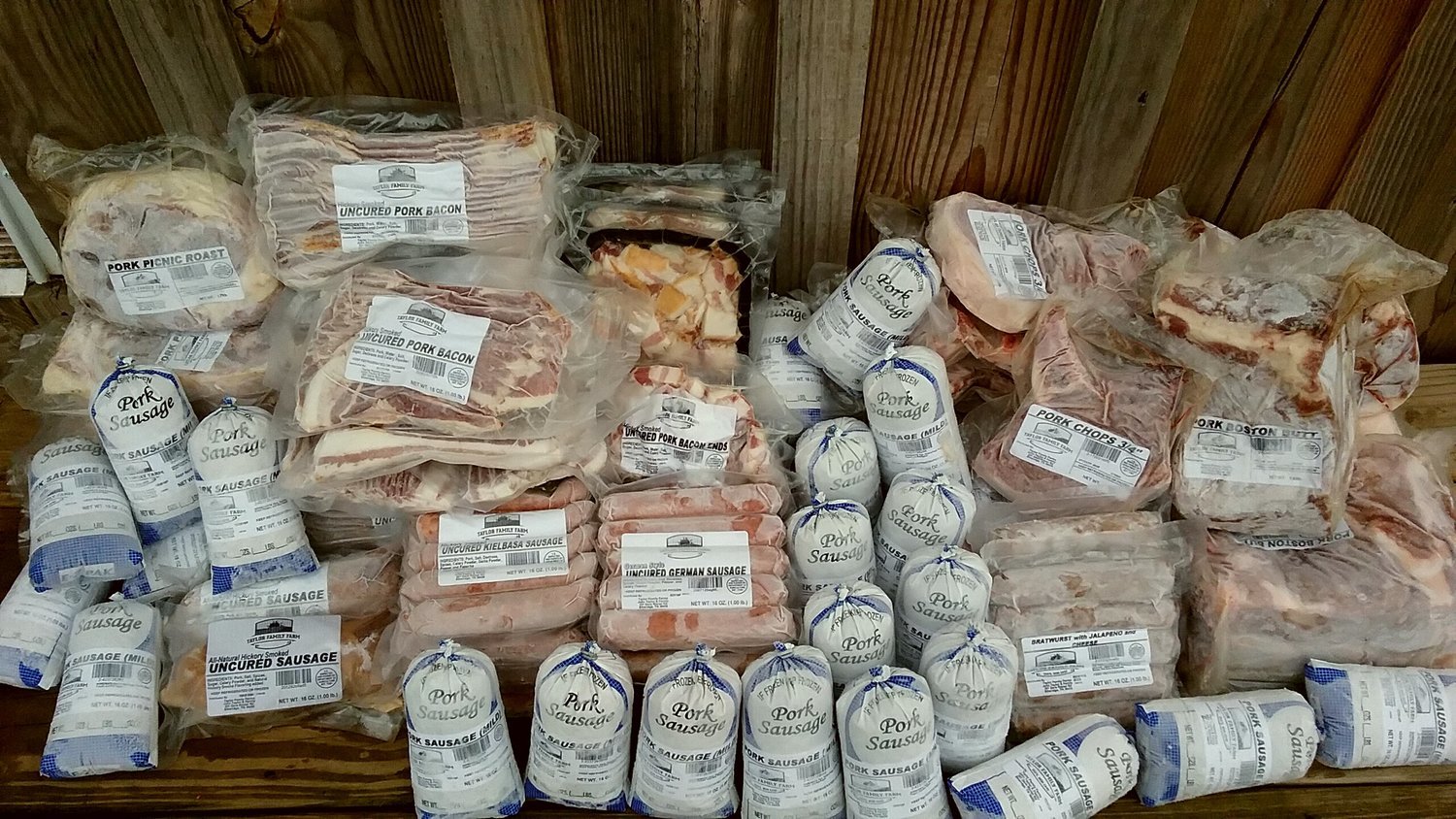 Ultimate Family Pork Pack Apx 1/2 hog!
SKU 00130
Product Details
Do you have trouble trying to decide which cuts you would like to take home? Maybe life is just too busy and you need to grab it and go. We have the solution! All you need to do is purchase the box, then stop by and pick it up or we'll bring it to one of our drop spots!
In this meat package you'll get:
12 lb. bacon
25 lb. breakfast sausage - hot or mild - please specify which with a note.
12 lb. specialty sausage, ie: bratwurst, andouille etc. Attach a note of variety(ies).
10 packs pork chops, apx. 13 lb.
8 boston butt or picnic roast apx. 20 lb.
5 lb. bacon ends & pieces.
Retail on this package if purchased individually would be $548.00 This is a savings of your time (we put it together for you) plus 20% off retail!
Save this product for later